2nd HRVCON returns from Resolute Support
The members of the 2nd HRVCON to Resolute Support on 15 September arrived to "Pukovnik Marko Živković" Barracks in the 91st Croatian Air Force and Air Defence Base at Pleso, on return from the Resolute Support Mission. The Contingent was welcomed back by the representatives […]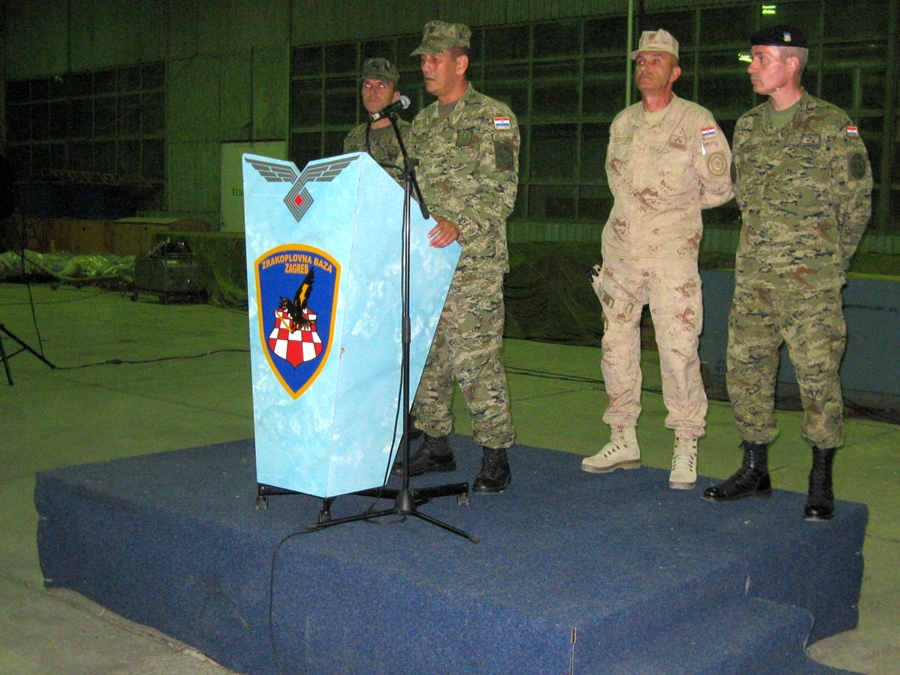 The members of the 2nd HRVCON to Resolute Support on 15 September arrived to "Pukovnik Marko Živković" Barracks in the 91st Croatian Air Force and Air Defence Base at Pleso, on return from the Resolute Support Mission.
The Contingent was welcomed back by the representatives of the Croatian Armed Forces, headed by the Commander of the Croatian Armed Forces Operations Centre, Major General Ivan Jurić and the Commander of the Guards  Armoured Mechanised Brigade, Colonel Denis Tretinjak. 
The 2nd HRVCON Commander, Colonel Stanko Paradžiković reported to Major General Ivan Jurić, who extended appreciation to the Contingent's members on the successful mission and dignified representation of the Republic of Croatia and best wishes in their future careers. "You've received only commendations for your efforts and receive my congratulations", said Major General Jurić. 
Colonel Paradžiković expressed his pride over the well accomplished mission, as evident from the commendations by officers from NATO nations engaged in the Mission.
The Croatian Contingent to the "Resolute Support" was manned by 81 members of the Croatian Armed Forces (three females), and by 21 members of the armed forces of  Albania, Bosnia and Herzegovina, Montenegro and Macedonia.
It was augmented for the first time by an additional advisory team assigned to the Special Police Training Centre of Afghanistan, with the Republic of Croatia as Lead Nation. It also comprised the advisors of the air advisory team, assigned with mentoirng the helicopter crews of the Afghanistan Air Force.