" Adriatic Sea Defense and Aerospace Exhibition and Exercise 2015"
The Defence Minister, Ante Kotromanović, officially opened the ASDA 2015 Adriatic Sea Defense and Aerospace Exhibition in the Split Spaladium Arena on 22 April 2015, organised for a third time under the auspices of the Croatian Government and with the assistance from the Croatian Ministry […]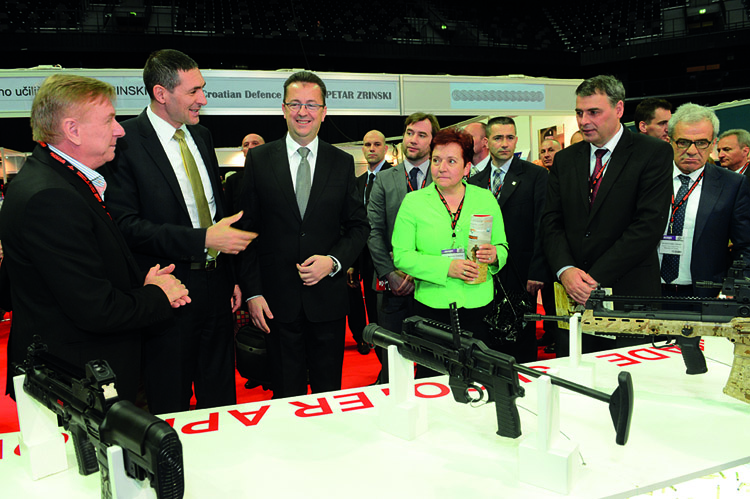 The Defence Minister, Ante Kotromanović, officially opened the ASDA 2015 Adriatic Sea Defense and Aerospace Exhibition in the Split Spaladium Arena on 22 April 2015, organised for a third time under the auspices of the Croatian Government and with the assistance from the Croatian Ministry of Defence.
The Exhibition is organised by the U.S. TNT Production Inc., specialised in the events of the kind, and presents the domestic and international defence industries and their products.
Along with the Chief of the General Staff of the Croatian Armed Forces, General Drago Lovrić and senior officials of the Ministry of Defence and the Croatian Armed Forces, the opening ceremony was attended by defence ministers of Bosnia and Herzegovina, Kosovo and Slovakia, ambassadors and defence attachés, foreign delegations and senior officials from the defence and armed forces equipping sector.
Minister Kotromanović opened ASDA 15 "a prestigious Exhibition hosted by the Republic of Croatia, in recognition to its national policy towards defence and the proactive approach and the potential of its growing defence industry".
The exhibitions such as ASDA facilitate the exchange of information and ideas, the launching of new products and deals.
They also enable better understanding of the existing tendencies in the regional and global co-operation and stability.
"The current instabilities and crises pose new challenges, prompting the investments into development of  defence and Armed Forces capabilities, which should be regarded as factor of development and not merely a budget item and an expense.
Defence investments entail investing into the security as precondition for development", said the Minister. He also said that the co-operation between the government and the defence industry should serve as an important economic incentive, particularly in times characterised by the economic crisis. Integrative, sustainable and competitive industry is essential for the development and maintenance of our defence capabilities.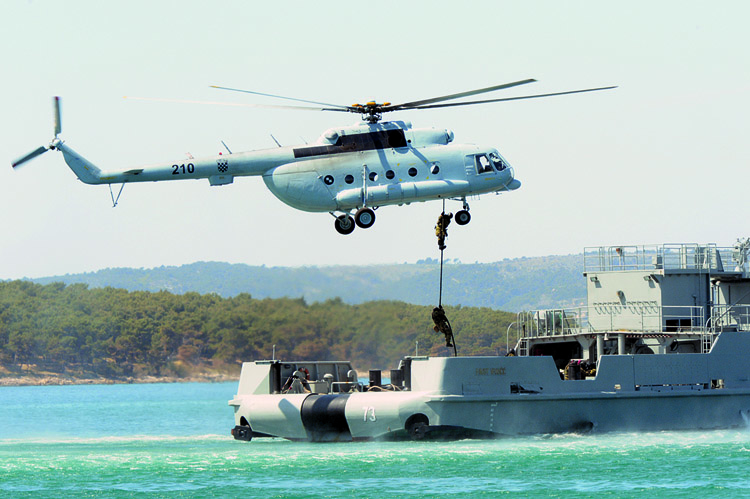 The co-operation with the defence industry has made our Armed Forces stronger and fitter to do their mission than ever before", said Minister Kotromanović, who stated that the organisation of the event such as ASDA implies committed support to domestic manufacturers, some of whom have earned global recognition and strike deals in the most demanding markets", concluded the Minister.
Addressing the visitors, the TNT Director Justin Webb extended appreciation to the Croatian Government and the Ministry of Defence for the assistance with the organisation of the Exhibition, which gathers 119 foreign and domestic manufacturers from 20 countries from Europe, Asia, North America and the Middle East.
From 22-24 April the visitors will have the opportunity to see with the achievements of the exhibitors,  among whom 50 from Croatia, who rank highly among the world's arms and military equipment manufacturers.
The Exhibition featured the "ASDA 15" Interdiction at Sea Exercise, conducted by the Croatia Navy forces , the Croatian Air Force and Air Defence and the CAF Special Forces Command, demonstrating the capabilities and trainedness of the Croatian Armed Forces assigned with protection and control of maritime security in the Adriatic Sea.