"Brodosplit" lays the keel for in-shore patrol vessels
The Brodosplit Shipyard held the keel- laying ceremony in its shipyard facility in Split on 17 September  2015 to mark the beginning of the construction of the inshore patrol vessel  540 commissioned for the Croatian Coast Guard. The keel was laid down in the closed […]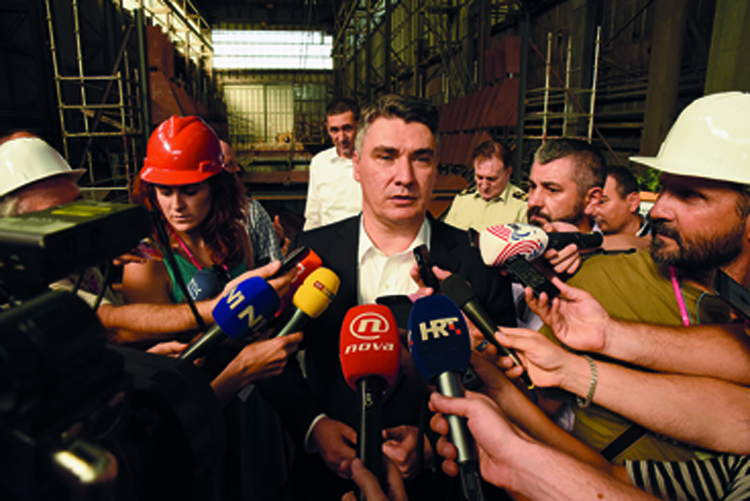 The Brodosplit Shipyard held the keel- laying ceremony in its shipyard facility in Split on 17 September  2015 to mark the beginning of the construction of the inshore patrol vessel  540 commissioned for the Croatian Coast Guard.
The keel was laid down in the closed slipway of the shipyard. The ceremony was attended by the Brodosplit CEO, Tomislav Debeljak  and the senior state officials – the Prime Minister, Zoran Milanović, the Defence Minister, Ante Kotromanović, the Chief of the General  Staff of the Croatian Armed Forces,  General Drago Lovrić, the Assistant Defence Minister, Viktor Koprivnjak, the Navy Commander, Commodore Predrag Stipanović and the local government representatives.
Stressing the situation in the Croatian shipbuilding generally improved, the Prime Minister said the "Brodosplit" won the contract at an international tender. "The inshore patrol boats are essential for the national security and for the protection and monitoring of the national waters. These boats are modern and made in Croatia", said the Prime Minister.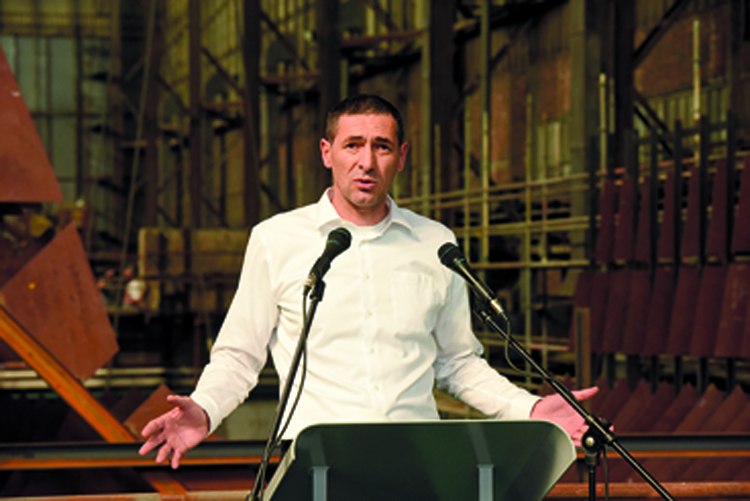 The Defence Minister Kotromanović stated on the occasion"the Croatian Coast Guard will have an increasingly important role in Croatia's security, and we are today witnessing to an important event . The project of inshore patrol vessels has been assigned to the best manufacturer . The Ministry of Defence will continue to sustain the Croatian defence industry, as evinced in the recent contracts with a series of Croatian firms".
The Chief of the General Staff stated that the Croatian Armed Forces and the Navy were proud of the launching of the inshore patrol vessel construction, which is useful as a basis for the development of off-shore patrol vessels (L=80) planned for 2017, and envisaged to enter operational service in 2020, to patrol the area to the south of Dubrovnik and in the Mediterranean, as well as for the future corvette of the Croatian Navy".
The Brodosplit CEO Tomislav Debeljak expressed satisfaction over winning  the project for the benefit of the Croatian Navy and the Republic of Croatia as a whole. "The Croatian shipyards have proved their international competitiveness. The project has been assessed to meet the specified requirements".
The inshore patrol boats will be built and equipped in compliance with the Croatian Register of Shipping.  The boats are 43.5 long, with a 8-m beam and will be equipped with the basic weapons of the modern Coast Guards (the 30-mm automatic gun, two manually-operated 12.7 mm machine guns and  four MANPAD systems. The boats will have crews of four and will sail at the speed of 28 knots, a long range and 10-day autonomy at sea.