Counter Hybrid Threat Seminar at Croatian Defence Academy
The Counter Hybrid Threat (CHT) seminar is being conducted by the NATO Special Operations Headquarters (NSHQ) at the Croatian Defence Academy in Zagreb from 3 to 5 September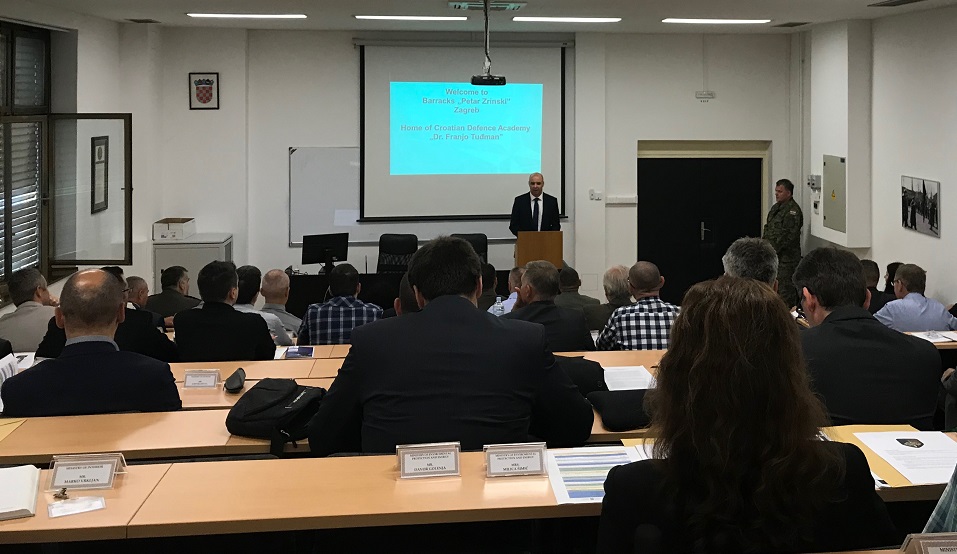 The Counter Hybrid Threat (CHT) seminar is being conducted by the NATO Special Operations Headquarters (NSHQ) at the Croatian Defence Academy in Zagreb from 3 to 5 September.
The seminar is being attended by the representatives of the Croatian Armed Forces, the Ministry of Defence, the Ministry of the Interior, other ministries and state institutions as well participants and lecturers from other countries.
The opening of the seminar was attended by Assistant Minister for Defence Policy Petar Mihatov, who welcomed the attendees. "This seminar is a welcome development because NATO is in need of a format of this kind in order to intercept and successfully respond to this type of threats. I hope this seminar will result in a better understanding of cyber threats and that the conclusions reached here will contribute to the enhancement of security on the national and international level," Mihatov said.
As the CHT seminar is organized by the Croatian Defence Academy and the Special Forces Command, the attendees were also welcomed by the Dean of the Croatian Defence Academy Col. Boženko Đevoić and the Chief of Staff of the Special Forces Command Lt. Col. Mirko Bošnjak.
The aim of the seminar is to improve the understanding of hybrid threats in the Republic of Croatia's immediate environment and to initiate the development of methods for countering hybrid warfare.
After welcoming addresses, Dr Jeff Garder, a lecturer from the NSHQ, delivered a keynote speech. The programme will continue with a series of short lectures in the next two days. Afterwards, the attendees will be divided into three working groups which will be given the task of developing national solutions to hybrid threats and challenges.
Text and photo: P. Kostanjšak
Translation: I. Gugo