U.S. and Afghan NCOs visit Croatian Defence Academy
 The 7th International NCO Camp is taking place in Split, organised by the  NCO Corps of the Croatian Armed Forces. Within the programme of the 7th International Senior NCO Camp, four members of the Afghan National Security Force and two membes of the U.S. Army […]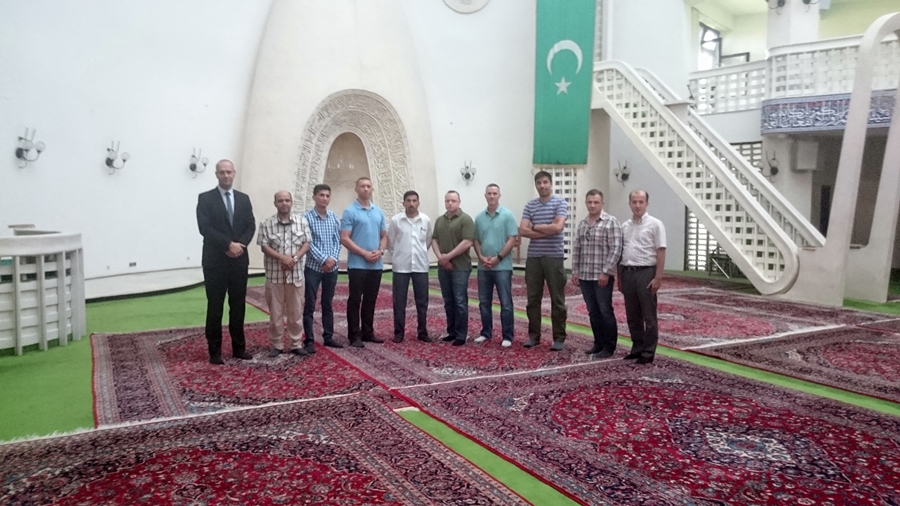 The 7th International NCO Camp is taking place in Split, organised by the  NCO Corps of the Croatian Armed Forces. Within the programme of the 7th International Senior NCO Camp, four members of the Afghan National Security Force and two membes of the U.S. Army visited the Croatian Defence Academy "Petar Zrinski" in Zagreb. The Afghan delegation was composed of the Senior Enlisted Leaders: Command Sergeant Major Aminullah Sidiqi from Marshal Fahim National Defense University (MFNDU), Command Sergeant Major Mohibullah Hamdard from Afghan National Army Sergeant Major Academy (ANASMA), Command Sergeant Major Gula Khan Zaheer from National Military Academy of Afghanistan (NMAA), and Sergeant Major Nasir Ahmad Ahmadi from Training Department of the Marshal Fahim National Defense University.
In the U.S. delegation were the Command Sergeant Major Paul E. Biggs from Combined Security Transition Command  in Resolute Support Mission (CSTC RSM) and Gunnery Sergeant Corey Navrocky from Department CJ-7 RSM.
The delegation has been co-operating with the members of the Croatian Armed Forces for years and its visit has been initiated by the NCOs from top levels.
The Croatian Defence Academy Command Sergeant Major Ivan Grudenić briefed the delegation on the Academy's mission and recent novelties in the education of officers and NCOs. The focus was also on the new military study programmes administered in the Croatian Defence Academy and the plans for further development of officer and NCO training.
The U.S.-Afghan delegation visited the Mesihat of the Islamic Community in Zagre, and was received by the deputy of the Mufti, Mevludi ef. Arslani and the Secretary of the Mesihat, Nermin Botonjić. The visitors were informed that the Islamic Community has participated in the ISAF and Resolute Support Mission pre-deployment training of the Croatian soldiers for the past decade and that the excellent co-operation enabled them friendly treatmen and recognition in Islamic countries. The visit was co-ordinated by the Command Sergeant Major Dražen Kranjec from the International Military Operations Training Centre.
The delegation was impressed and glad to learn about the existence and mission of the Islamic Community in Croatia, particularly the members of the ANSF, who toured the Islamic Centre with evident admiration. 
Prior to joining the rest of the participants of the 7th International NCO Camp, to be held in the "Sv. Nikola" Barracks in Split, the delegation will also visit the Special Forces Command in Delnice.