Croatian pilots conclude training on Kiowa Warrior helicopters
The Helicopter Squadron of the 93 rd Air Base at Zemunik on 5 December 2017 hosted a graduation ceremony for the first group of pilots and the entire technician personnel who completed the training on OH-58 D Kiowa Warrior helicopters mentored by the U.S. flight […]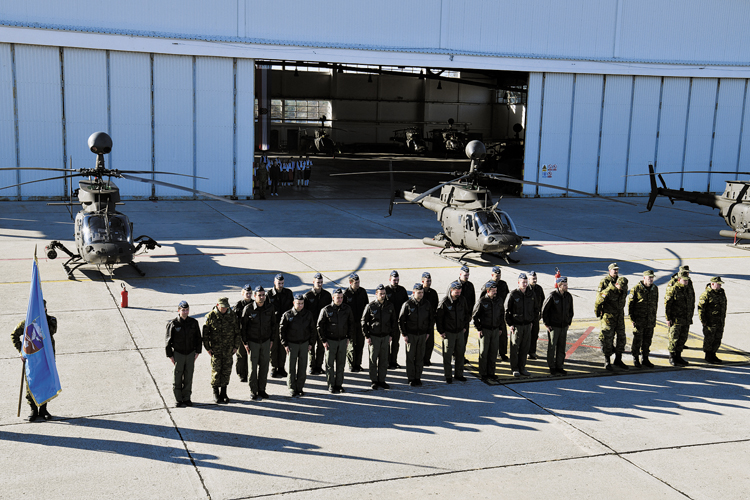 The Helicopter Squadron of the 93 rd Air Base at Zemunik on 5 December 2017 hosted a graduation ceremony for the first group of pilots and the entire technician personnel who completed the training on OH-58 D Kiowa Warrior helicopters mentored by the U.S. flight and maintenance instructors. The graduation ceremony was attended by Colonel Michael Križanec as the Envoy of the Deputy Prime Minister and Defence Minister, of the Chief of the General Staff of the Croatian Armed Forces and of the Commander of the Croatian Air Force and Air Defence and by the Commander of the 93rd Air Base Lt. Col Mario Pleša and of the Helicopter Squadron, Lt. Col Krešimir Ražov. Col. Križanec congratulated the Squadron the members on the achievement and expressed appreciation to the U. S. partners for the overall project of equipping the Croatian Armed Forces with the Kiowa Warrior helicopters.
Lt. Col. Krešimir Ražov highlighted the importance of the year 2017 for the development of the Helicopter Squadron, growing into a respectable assault component of the Croatian Air Force and Air Defence and also highlighted the role and the performance of the technicians throughout the training period, particularly at refuelling during day and night time conditions, which constituted the important new capabilities of the Squadron.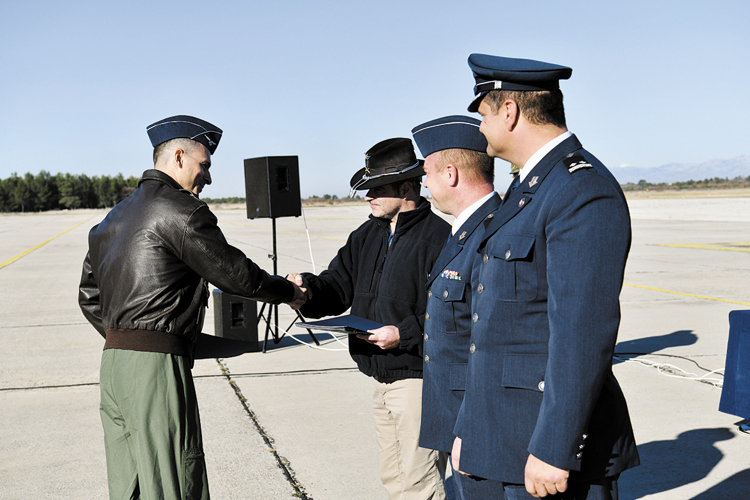 The head of the training project team Douglas Brockhard expressed the honour to have participated in a new chapter for the Croatian Air Force and Air Defence and praised the professionalism and commitment of the Squadron's pilots and the rest of the personnel engaged in the 7-month training process.
The project comprised the conversion training for the Kiowa Warrior helicopters, the advanced tactical combat training and the training of flight instructors and test pilots; it included three rounds of live firing and rocket launching from the 12.7-mm machine guns, the Hydra 70-mm unguided rockets, the Hellfire missiles and Heckler&Koch G-36CV assault rifles in day and night time conditions. Having completed the training the pilots received their certificates for subsequent autonomous administration of the training; similarly, the technicians of various specialties were certified to attend the helicopters, operate in field combat conditions and to develop new capabilities (operating the weapon systems and refuelling the helicopters with engines running) and to train new personnel.
The Kiowa Warrior helicopters are highly manoeuvrable and low-profile armed reconnaissance helicopters operable during day and night time conditions, with dual-use possibility ( used for civilian purposes e.g. search-and-rescue, border control, didaster relief and reconnaisance and shooting of various incidents), and thus make a valuable capability enhancer of the Croatian Armed Forces.