NATO and partner countries demonstrating force and capabilities
Trident Juncture 15, a month-long exercise engaging over 36,000 participants from thirty Allied and Partner nations has been the largest training event for the Croatian Armed Forces over the past decade. The Croatian contingent to the Exercise was small and representative, involving a mechanised platoon […]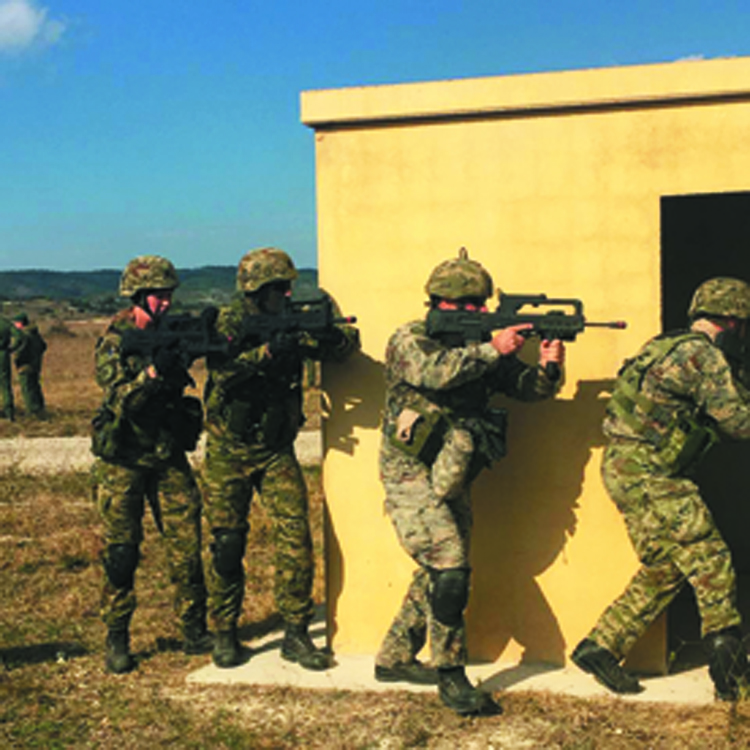 Trident Juncture 15, a month-long exercise engaging over 36,000 participants from thirty Allied and Partner nations has been the largest training event for the Croatian Armed Forces over the past decade. The Croatian contingent to the Exercise was small and representative, involving a mechanised platoon of the  2nd Mechanised Battalion "Gromovi" (with 40 members and four Patria vehicles), a S3 liaison officer, a support group with six servicemen and two motor vehicles, an observer-controller (equipped with a vehicle) and a disaster relief officer. In addition, 14 members of the Croatian Deployable Communications Module were assigned to the Command Post Exercise located in Spain (eight members of the DCM Company are operationally assigned to the Danish DCM-E (eight members of the DCM Company) and six members to the German DCM B 1 NSB-a, in the Air Base Zaragoza, Spain. The Platoon of the Gromovi Battalion arrived to Spain by landing craft minelayers "Cetina" and "Krka"
The Platoon operated in the San Gregorio Training Range, covering a 30,000 hectares desert-like terrain, with scarce vegetation and draped in clouds of dust, alongside the members of the 2nd Battalion of the 7 Infantry Regiment – the famous "Cottonbalers" equipped with Bradley vehicles. 
The U.S. and the Croatian soldiers emphasised the importance of field exercises for the interoperability, among the Allies sharing the same doctrine such as the USA and Croatia. The present issue of the magazine coincided with the central part of the Exercise – the joint demonstration in the San Gregorio Range on 4 November, with over 1,800 soldiers from 12 participating countries launching an offensive operation against conventional enemy force, involving a hostage rescue, minefield clearing and infantry attacks. Attack and cargo helicopters including U.S. Apaches, Chinooks and Blackhawks also took part, as well as fighter jets which practised close air support. The demonstration also included the deployment of over 500 US airborne troops from the 82nd Airborne Division, who flew direct from their home base at Fort Bragg, North Carolina to parachute drop onto the training ground in San Gregorio.
The Exercise was concluded with a Marine Day staged in Troia, Portugal on 5 November, featuring a u static display, Harbour Protection Demonstration, CBRN and amphibious demonstration respectively.