"SPREMNOST 15" EXE proves readiness of Croatian NRF TF
The "SPREMNOST 15" (READINESS) Exercise, a national evaluation event for the Task Force declared for NRF (on stand-by in 2016) was conducted in the "Eugen Kvaternik" Training Range near Slunj from 6 to 13 May 2015. The purpose of the Exercise was to conduct national […]
The "SPREMNOST 15" (READINESS) Exercise, a national evaluation event for the Task Force declared for NRF (on stand-by in 2016) was conducted in the "Eugen Kvaternik" Training Range near Slunj from 6 to 13 May 2015. The purpose of the Exercise was to conduct national certification of the Croatian Task Force, which was to demonstrate trainedness and readiness.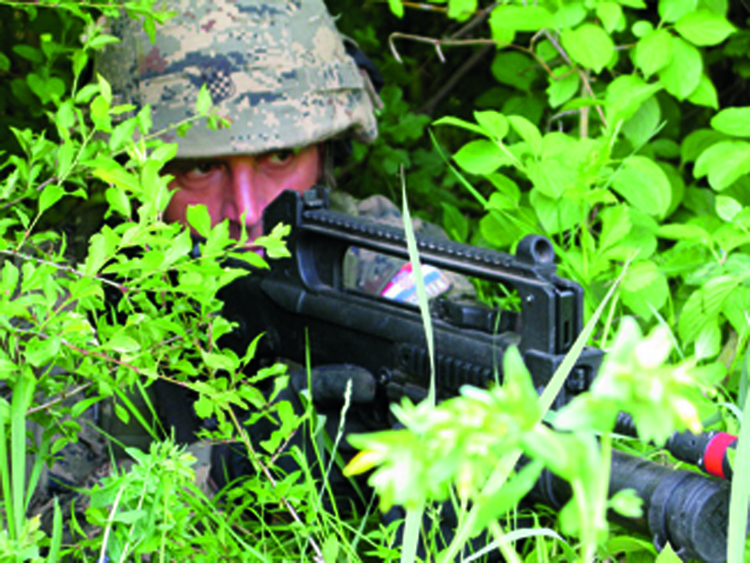 The Croatian NRF Task Force comprises the 1st Mechanised Coy of the 2nd Mechanised Battalion ("Gromovi") of the Guards Motorised Brigade, augmented with a logistic support squad, a mobile medical team , a maintenance team and a National Support Element (from the Support Command).
The Commander of the "Gromovi" Battalion, Major Roman Kelnerić specified that the evaluation had been going on for three days, preceded by integrated training and the related preparations and firing.
"The in-field evaluation lasted for two days, following the in-barracks evaluation, and involved the conduct of offense operations, and stability operations respectively", said Major Kelnerić.
To qualify for the NRF stand-by force, the Task Force has to meet the NRF CREVAL criteria. The Evaluation was conducted by the Evaluation Team headed by Lieutenant Colonel Marin Kostelac of the Operations Directorate's Exercise and Readiness Evaluation  Section mmand. "The evaluation is conducted in five domains, and the performance is rated by a 4-point scale, ranging from unsatisfactory to excellent, concluded by the overall certification – "combat ready" or "not ready".
" The Company's performance is most gratifying", said the Exercise Director – the Guards Motorised Brigade's Chief of Staff, Colonel Tihomir Kundid, who added that the evaluation was preceded by an annual training cycle taken by the NRF Task Force components  jointly.
Along with the NRF 16 TF the Evaluation was taken by the Military Police Team and the Criminal Investigation Team declared for the MNMP Batt. The Exercise activities were supervised by the teams of the General Staff of the Croatian Armed Forces and of the Defence Inspectorate, and the evaluation was observed by the NATO Supervisors Team .