Stari Grad Recognition Award for Transport Helicopter Squadron
The Transport Helicopter Squadron of the 93rd Croatian Air Force and Air Defence Base on 16 August 2015 was conferred the Recognition Award of Stari Grad for the exceptional achievement in emergency transportation from the island of Hvar. The very day the crew performed a […]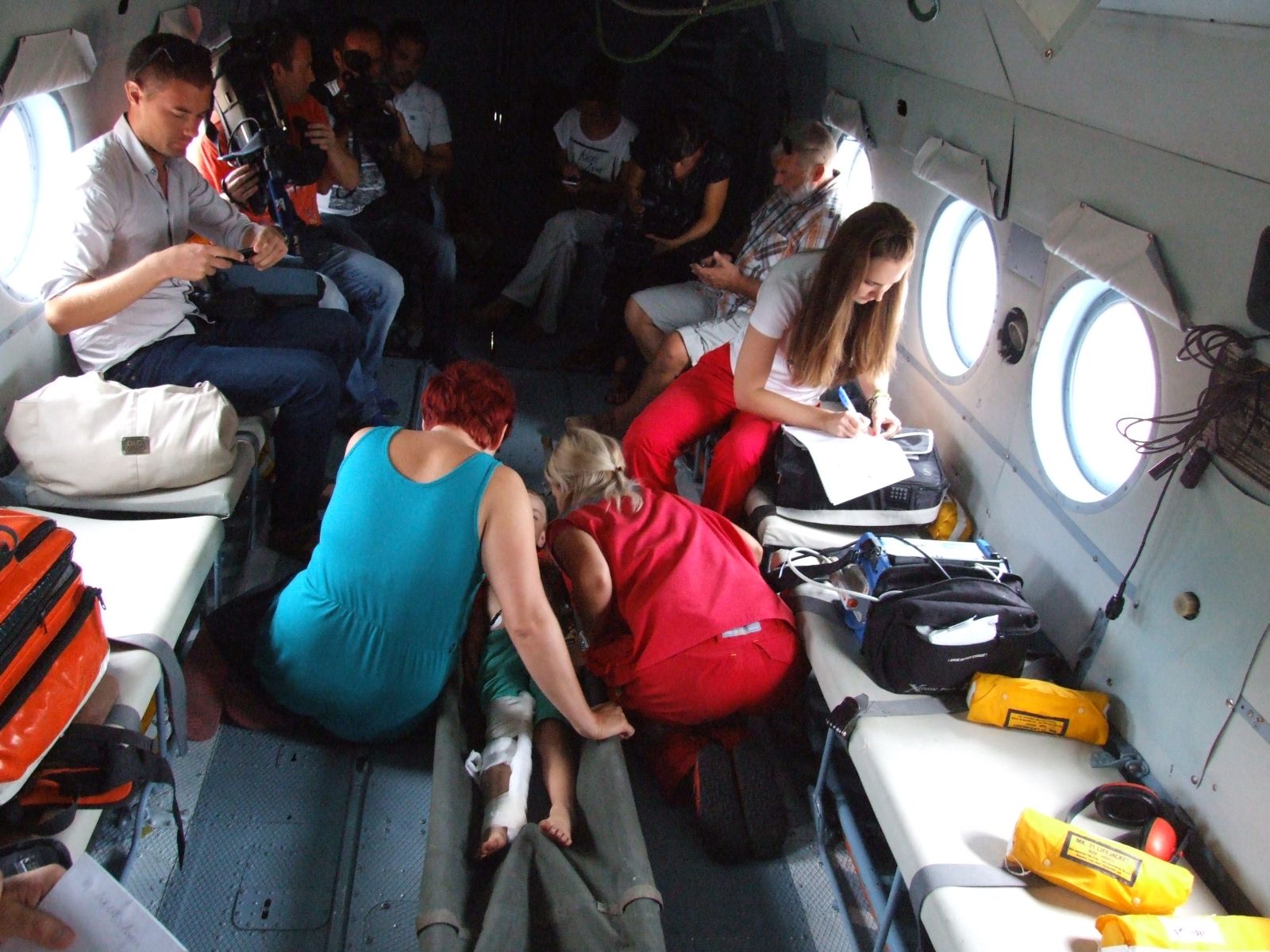 The Transport Helicopter Squadron of the 93rd Croatian Air Force and Air Defence Base on 16 August 2015 was conferred the Recognition Award of Stari Grad for the exceptional achievement in emergency transportation from the island of Hvar. The very day the crew performed a flight to save the life of a six-year old German guest bitten by a snake at Pokrivenik in the island of Hvar.
In a swift intervention and a 10-min helicopter flight from Stari Grad to the University Hospital Centre in Split the boy, accompanied by his mother and the medical team,  was referred for further treatment.
Following the intervention, the crew captain, Cpt Stjepan Jović said the imperative was to reach the hospital in Split promptly and safely. "We are parents ourselves and sympathise with the patients, but we focussed on the flight primarily. Only later we allow ourselves to be overwhelmed, particularly when children are in question. We wish him quick recovery; he acted brave during the flight and we all hope he will get well".
Captain Jović and his co-pilot, 2nd Lieutenant Duje Voloder and First Sergeant Dalibor Filipović justified the recognition which was presented to them at the formal session of the Stari Grad City Council Municipal marking the Stari Grad Day and the Feast of Saint Roch, its Patron Saint.
Emergency medical flights performed by the Croatian Air Force and Air Defence are critical for the islad of Hvar during tourist seasons, transporting locals but also guests in need to the University Hospital Centre in Split or other medical facilities in Croatia in shortest terms.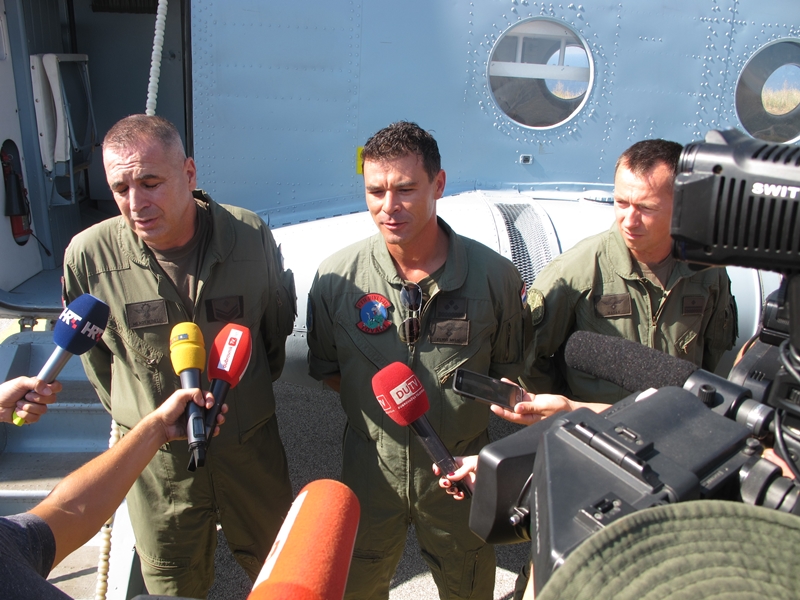 In 2014 the Squadron transported a total of 504 patients in 506 flying hours, a third of which (167) was from the island of Hvar (from the heliports of Stari Grad, Hvar and Sućuraj), and transported 327 (124 from Hvar) by 15 April 2015.
Captain Jović expressed appreciation on behalf of the crew . "The human and professional mark we left has now been engraved in the history of Stari Grad,: the Award will further motivate the Squadron to work for the benefit of Hvar and the entire homeland. The crews are ready throughout the year to take off at any request to save people's live, which is the biggest award for us".