25th Anniversary of the International Recognition of the Republic of Croatia
On the day of the international recognition of the Republic of Croatia a third of its territory was still occupied by the Yugoslav Army and the Serb paramilitary troops, the Homeland War was in full swing and the Croatian defenders were making heroic sacrifice throughout […]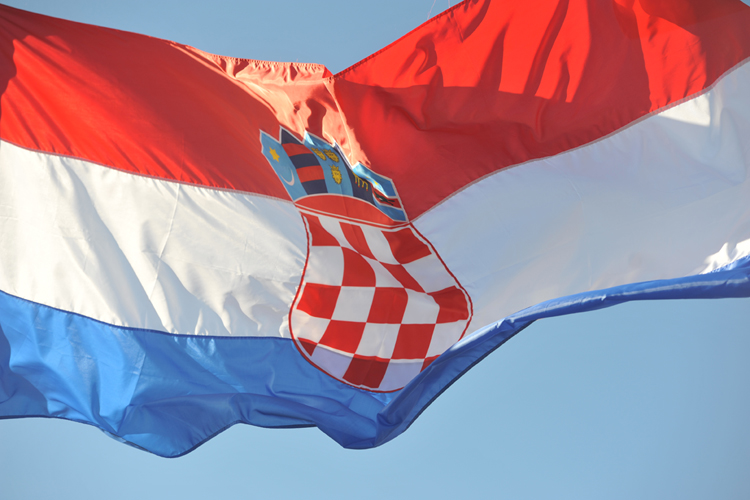 On the day of the international recognition of the Republic of Croatia a third of its territory was still occupied by the Yugoslav Army and the Serb paramilitary troops, the Homeland War was in full swing and the Croatian defenders were making heroic sacrifice throughout the battlefields. The Croatian people was aware that the freedom was to be won through its own  efforts. The international recognition came as a confirmation of the Croatian people's strive and struggle for truth and justice, crowning the sacrifice, hope and faith. The recognition signalled that Croatia was on the right way, encouraged the Croatian people.
"The recognition date – 15 January 1992 – has sealed the fourteen century-long history of the Croatians in the present territory between the rivers Mura, Drava, Dunav and the Adriatic Sea", said the first Croatian President Franjo Tuđman  in his evening address to the nation.
On the historic 15 January the Republic of Croatia was recognised by 12 members of the then European Community, and Austria, Bulgaria, Canada, Hungary Malta, Poland and Switzerland followed the suit the same day. They were preceded by Iceland and Germany, which passed their decisions still on 19 December 1991, although the decision of Germany entered into force on 15 January, jointly with other European Community members. The Holy See recognised Croatia two days before the EC – on 13 January 1992 – and San Marino on 14 January 1992 respectively.
The recognition from Slovenia, Lithuania, Ukraine, Latvia and Estonia (stll not recognised themselves) came as early as in autumn 1991. By late January 1992 Croatia was recognised by seven more countries (Finland, Romania, Albania, Bosnia and Herzegovina, Brazil, Paraguay and Bolivia). Iran was the first Asian Islamic country (Turkey excluded) to recognise Croatia, and Egypt the first African country respectively. The recognition from Russia ensued on 17 February, followed by Japan on 17 March, the USA on 7 April, Israel on 16 April and from China on 27 April 2017.
Although the battle for the international recognition was waged on several grounds simultaneously, we owe special gratitude to the Croatian defenders who gave the decisive contribution, particularly those sacrifying their lives for a sovereign and internationally recognised Republic of Croatia.