"Udar 15" Exercise – national certification of forces declared for the EUBG
The military exercise "Udar 15", a national certification event for the forces declared for the EU Battlegroup 2016, was conducted in the "Eugen Kvaternik" Military Training Range from 12- 16 October 2015. The main manoeuvre unit declared for the EUBG is the Motorised Company of […]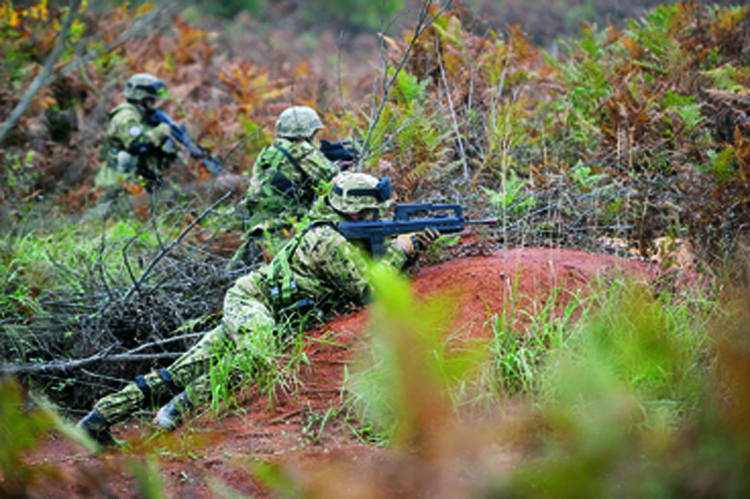 The military exercise "Udar 15", a national certification event for the forces declared for the EU Battlegroup 2016, was conducted in the "Eugen Kvaternik" Military Training Range from 12- 16 October 2015. The main manoeuvre unit declared for the EUBG is the Motorised Company of the "Vukovi" Battalion of the Guards Motorised Brigade, augmented with an engineer platoon of the Engineer Regiment, the NSE (a fuel supply squad and a movement control squad) of the Support Command and the staff personnel assigned to the EUBG Headquarters. The declared forces will be stand-by in the period from 1 July-31 December 2016, with the Federal Republic of Germany as Lead Nation. The Exercise Director was Colonel Tihomir Kundid.
The national CREVAL certification was conducted by the Croatian Armed Forces Evaluation Team headed by Lieutenant Colonel Karlo Krešić, the Head of the G6 Department of the Training and Doctrine Command "Fran Krsto Frankopan"of the Croatian Army.
The Exercise was monitored by a team of the Defence Inspectorate, headed by the Inspector General, Lieutenant General Mirko Šundov. Lt. Gen. praised highly the quality of the preparation of the components for the participation in the EUBG and the performance of all participants."We have every right to be proud of the enlisted soldiers, NCOs and officers of the Croatian Armed Forces".