Berets for the new members of the "Puma" Battalion
The 2nd Mechanised Battalion "Pume" (based in Našice) in early August welcomed new members for a 1-month integration training upon the completion of the specialist training in the Infantry Regiment of the Training and Doctrine Command. The training in the Puma Battalion was designed as […]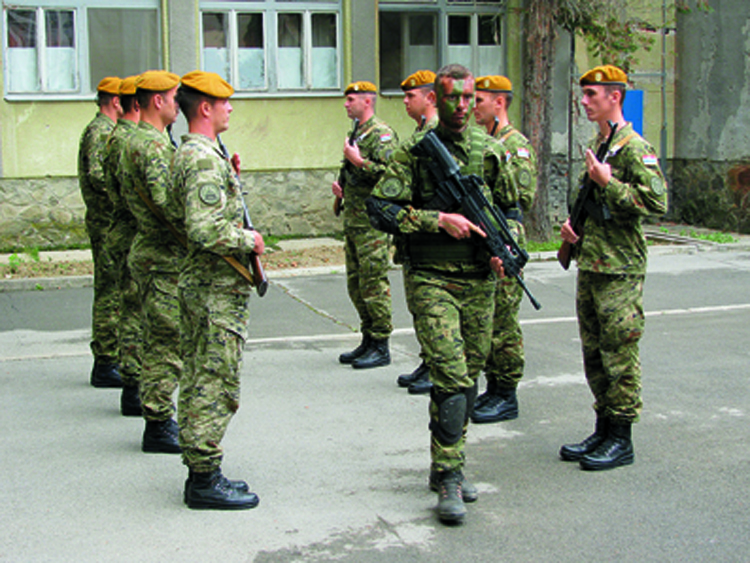 The 2nd Mechanised Battalion "Pume" (based in Našice) in early August welcomed new members for a 1-month integration training upon the completion of the specialist training in the Infantry Regiment of the Training and Doctrine Command. The training in the Puma Battalion was designed as a refreshment course and familiarisation with the history and traditional values shared by the members of the Battalion as successor of the legendary wartime 7th Guards Brigade, and entails integration into the unit.
The training is divided into two phases, the first comprising the upgrade of the basic military skills through the drill exercise while the second phase consisted in a drill exercise testing the military specialist skills. 
The closing exercise conducted in the "Našice"Barracks was the opportunity for the young soldiers to demonstrate their military and specialist capabilities (movement, obstacle crossing, operating the infantry fighting vehicle and rescuing the wounded) to prove that they merited the "Puma" berets. The berets were presented to the new members by the companies' sergeant majors at a ceremony following the exercise, honoured by the lined-up members of the Battalion. The Battalion Commander, Lieutenant Colonel Željko Marinov expressed satisfaction over the demonstrated capability and wished a successful and professional service, proudly representing and guarding the tradition of the legendary 7th Puma Brigade and the Guards Armoured Mechanised Brigade.
Having received their berets (27 soldiers, including one female soldier) , the new members demonstrated their loyalty to the unit and took the of oath of enlistement to the Battalion with honour. Private Andrej Franc received the recognition as the best trainee.