NCOs are key to strengthening partnership
There are so many things we can learn from each other to improve our combat readiness. I expect long-term, mutually beneficial cooperation between the armed forces of the United States and the Republic of Croatia
Chief Master Sergeant Phillip L. Easton, USEUCOM Command Sel
"There are so many things we can learn from each other to improve our combat readiness. I expect long-term, mutually beneficial cooperation between the armed forces of the United States and the Republic of Croatia", says Chief Master Sergeant Phillip L. Easton, command senior enlisted leader for U.S. European Command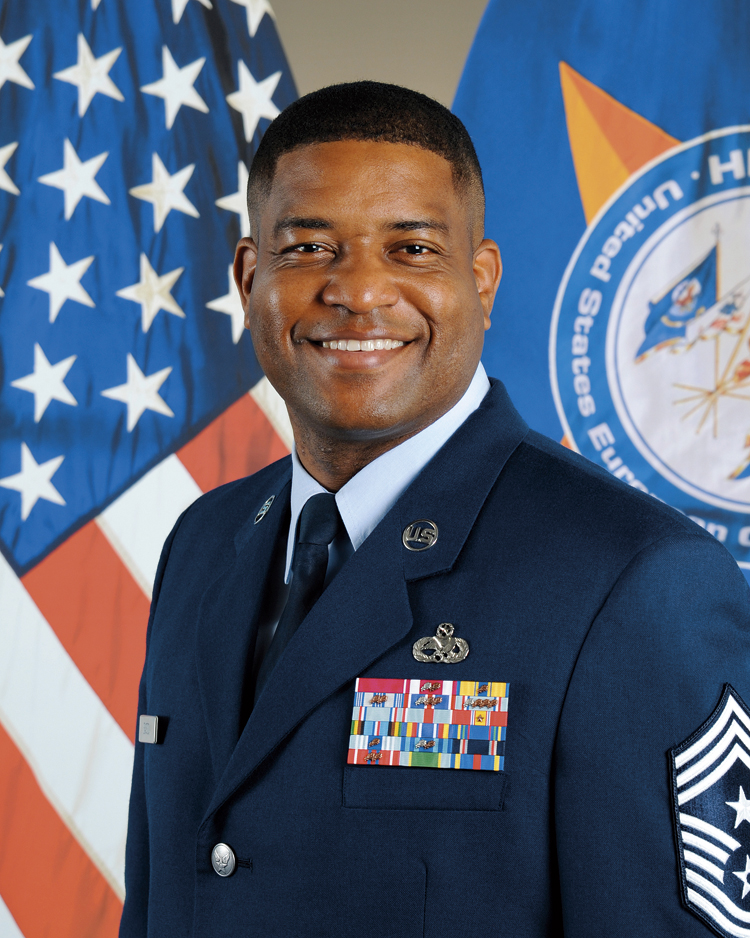 What is the role of EUCOM's CSEL? Why is it important and how did it change over the time?
The Senior Enlisted Leader for United States European Command advises the commander on enlisted issues, and provides leadership to the 82,000 joint service members distributed over 400 bases and facilities in an area of responsibility covering 51 countries. The SEL provides guidance on theater security cooperation, promotes enlisted professional development through training and education to build partner nations' capacity and improve interoperability, and serves as a mentor for senior enlisted in the Europe and Israel to include: U.S. service components; partner nations within NATO; and Partnership-for-Peace countries. In 1978 the formal title of Senior Enlisted Advisor to the Commander was created. Prior to this, the senior enlisted member on the staff was the Headquarters Sergeant Major, whose position was moved from the Headquarters Commandant to a part of the Deputy Commander's Staff in 1977. From late 1985 through 1996 the position of advisor was unfilled and not listed with senior staff. The office of Command Sergeant Major was established in late 1996 as a special office under the Commander. Changed to Senior Enlisted Advisor (SEA) in 2001 and to Senior Enlisted Leader (SEL) in 2006. An emerging need in the mid-1970s establish stronger advocacy for enlisted issues as the U.S. military moved to an all-volunteer force after Vietnam. Similar actions were being taken within each of the services to establish positions such as Command Chiefs and Senior Enlisted Advisors. It really took hold in the 1990s as those issues became more important following the Cold War drawdowns.
In your opinion, how does the cooperation between CSELs of partner countries strengthen partnership and develop interoperability?
I have been absolutely impressed with the teamwork displayed between the A5 Command Senior Enlisted Leaderss. Their willingness to offer Professional Military Educationopportunities for partner nations has been awesome to observe. Their partnership has translated into improved interoperability in the region, which results in improved warfighting readiness.
What is the role of NCO support channel in strengthening partnership and developing interoperability?
The role of the NCO support channel is to lead, mentor, mold and develop the Soldiers, Sailors, Airmen and Marines that we need to deter, fight and win. NCOs are the backbone of any military and are key to strengthening partnerships and developing interoperability.
What is, in your opinion, crucial for quality development of young NCOs?
What is most crucial is to give our service members the knowledge, skills and abilities for the job before they get into that position. In order for us to continue to keep the trust with the officers appointed over us, we must succeed when called upon and the key to this success is to make sure they have the right skills, at the right time, and at the right place in their career.
What are the most important conclusions from this year's CSEL meeting held during the A5 Conference?
As a co-host of the A5 CSEL Break-out session, we discussed the topics of enlisted force structure, force development, and empowerment. We also discussed successes and challenges the nations were having regarding these topics. This was very important because these topics are the foundation of our enlisted corps and we must learn from each other to be successful. Discussing how each nation is tackling these topics was encouraging and very educational. It confirms my thoughts of how the enlisted corps of the A5 have very motivated, educated, and ready forces that are empowered to execute the challenges of the 21st century.
Commander of EUCOM/SACEUR is dual – hatted. Please explain the cooperation with ACO's CSEL and why it is successful and important?
I have an extremely good relationship with CSM SiimSaliste, CSEL for Allied Command Operations at NATO's Supreme Headquarters Allied Powers Europe.We have to because we have the same boss and our organizations have to been in lock step. There can't be any light between the two of us and we talk quite frequently. Since he lives in Belgium and I live in Germany it's not always easy to communicate, but we make it a priority. We hold a joint CSEL conference every year with NATO and EUCOM CSELs and this is a major conference where we discuss things that are going right and things we need to improve between NATO and EUCOM. During the early stages of COVID, we conducted regional video teleconferences with the two NATO CSELs and myself along with the national CSELs. We did this in lieu of our annual conference and speaks to the importance of ensuring our communication stays strong.
What message would you like to send to Croatian soldiers, NCOs and officers?
As the senior enlisted leader for USEUCOM I have had the opportunity to observe the support and relationships that our allies and partners provide. The armed forces of Croatia are no exception to this. We don't just want to work with your force, we need to. Our relationships continue to be our strongest capability. Your forces' talent and professionalism give our allied forces a tactical, operational and strategic edge required for the 21st century and beyond. There are so many things we can learn from each other. On behalf of the command, I am thankful for our competitive edge provided through our relationship. I look forward to a long and mutually beneficial relationship between the U.S. and the armed forces of Croatia.
Interviewer: Jelena Dedaković
Photos: EUCOM, Croatian Armed Forces