The Infantry and Armoured Units Training Centre ready to receive new generations of Croatian soldiers
Interview: Colonel Milan Čorak, Commander of Infantry and Armoured Units Training Centre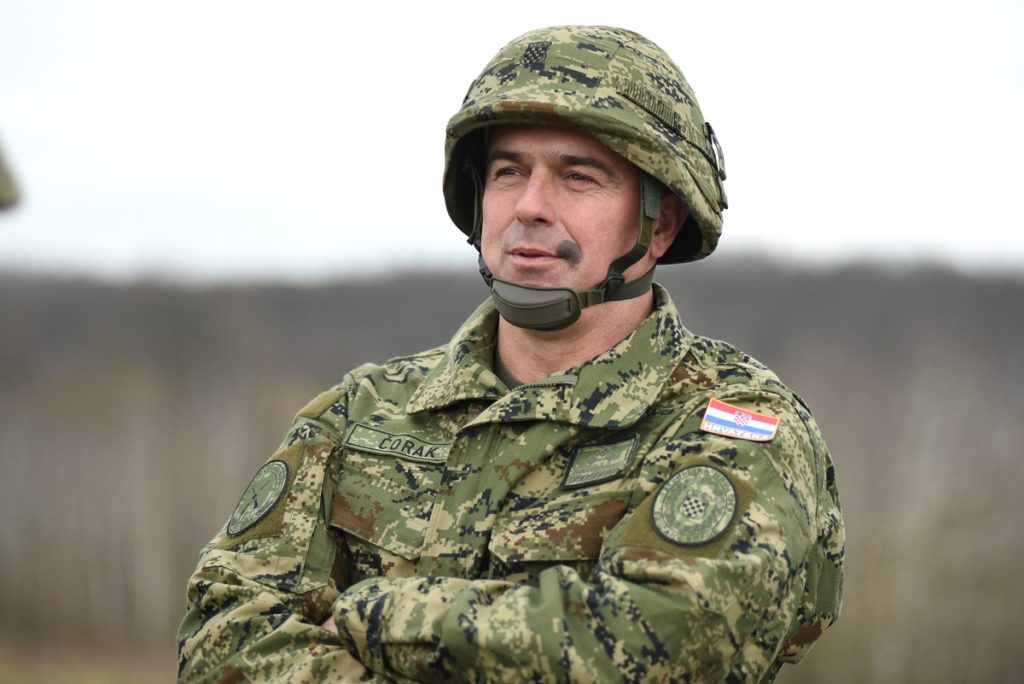 Colonel Milan Čorak joined the the 109th Brigade from Vinkovci of the Croatian National Guard in 1991, and in 1992 was appointed platoon commander. He rejoined the Croatian Army (the 5th Guards Brigade "Sokolovi") prior to the liberating operations in 1995 and remained in the Brigade until 2013, when he was assigned with training of new members of the Croatian Army, commanded the Basic Training Centre in Požega and the Infantry Regiment respectively. The duty at the head of the newly established Infantry and Armoured Units Training Centre, a "merger" of the two units, has come at the right time in his career, says Colonel Čorak.
What is the organisation chart of the Infantry and Armoured Training Centre and what are its main missions?
The Infantry and Armoured Units Training Centre was established within the Training and Doctrine Command based in Osijek. The Centre is composed of the Command, of the Specialist Military Training Battalion and the "Gašinci" Training Range Support based at Gašinci and the Basic Training Battalion, which trains the voluntary conscripts, based in the Barracks "123. Brigade HV" in Požega.
The main missions of the Centre, as defined by the organisation itself is, administration of training of the personnel joining the Croatian Armed Forces, and of the specialist military training of the personnel who choose to remain in the professional military service. The main missions are command and development of the training area. Training is a living and a dynamic process, and training infrastructure has to be developed too. The "Gašinci" training range provides a good example.
How complex was the reorganisation process, did you encounter any difficulties?
Reorganisation is stressful in general, particularly when conducted under pandemic conditions and the limitations. However, as of 1 May 2020 we managed to establish the Centre and attain Initial Operational Readiness in spite of the difficulties, for which I need to commend the expertise and experience of the Centre's personnel, as well as command staff and cooperation with senior commands.
To what extent have the training plans been impaired by the pandemic?
The pandemic has certainly impaired our activities, stated in the Annual Calendar of Activities, but on the other side it gave us the time to do complete the organisation of our Centre, which is a new unit. Some of the planned activities have been cancelled and some postponed for later.
During the time of frozen activity the Centre designed a series of functional and refreshment training programmes. We can claim that we directed the pandemic-related difficulties to our advantage!
This is excerpt from the interview in Croatian.
Croatian (full) version:
Spremni smo i sretni dočekati nove naraštaje hrvatskih vojnika