25 th Anniversary of the "Sokolovi" Guards Brigade
The legendary 5th Guards Brigade "Sokolovi", marked its 25th anniversary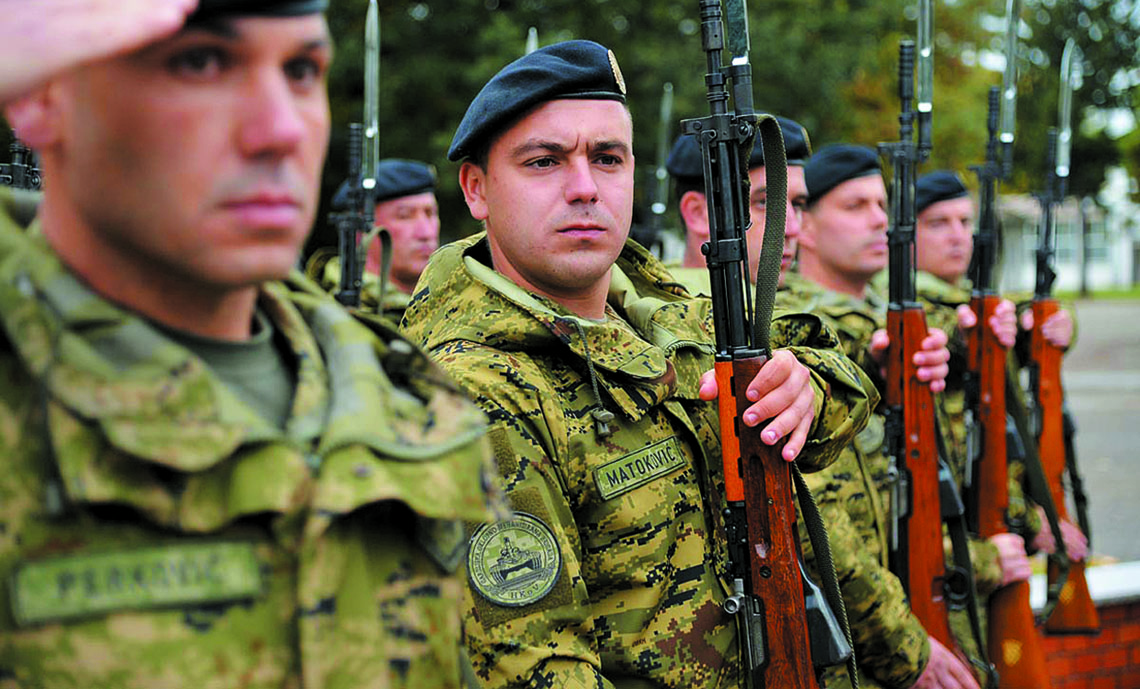 The legendary 5th Guards Brigade "Sokolovi", marked its 25th anniversary at a ceremony held on 5 and 6 October 2017, which was attended by Ante Deur as Envoy of the President of the Republic, Božo Galić, the Prefect of the Vukovar-Srijem County as Envoy of the Croatian Prime Minister, Stjepan Sučić as Envoy of the Minister of the Homeland War Veterans and by Tomislav Ivić, State Secretary for Defence as Envoy of the Deputy Prime Minister and Defence Minister and by the Chief of the General Staff of the Croatian Armed Forces, General Mirko Šundov. The Brigade was established in Vinkovci, and inorporated the legendary 204th Vukovar Brigade and other Slavonia-based units (the 108th Brigade, Slavonski Brod, the 109th Brigade, Vinkovci, the 3rd Company, Nova Gradiška, the 122nd Brigade, Đakovo, the 123rd Brigade, Požega, the 132nd Brigade, Našice) and other Guard Brigades.
The central marking ceremony was held in the City Theatre "Joza Ivakić", commemorating theBrigade's war history, and the fallen fellow combatants – the Brigade had a total of 10,000 combatants, who fought at battlefields throughout Croatia and took part in the major liberating campaigns "Winter '94", "Lightning" and "Storm", taking the lives of 83 members. A memorial mass was recited in the parish church in Vinkovci (Saints Eusebius and Polion) by Mons. Tadija Pranjić.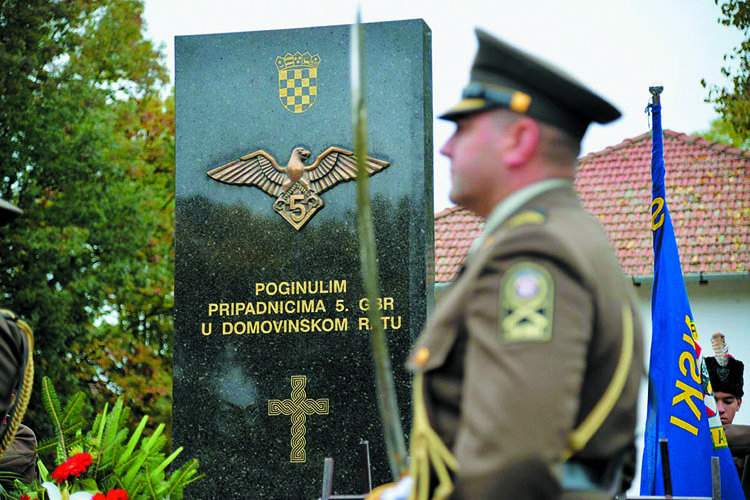 The Envoy of the President of the Republic, of the Minister of Homeland War Veterans, and the Commander of the Croatian Army, Lieutenant General Mate Ostović, the members of the associations of the Veterans of the 5th Guards Brigade and of the widows of the Croatian defenders, delegations of the towns of Vinkovci and Vukovar laid wreaths on the Memorial Monument to the Fallen Members of the Brigade in the Barracks "5th Guards Brigade Slavonski sokolovi".
A public discussion forum of the Association of Veterans of the 5th Guards Brigade "Sokolovi" was held in the County Hall in Vinkovci and a book "Surviving Vukovar and Ovčara" was launched on the occasion .