Deputy Defence Minister attends EU Foreign Affairs Council
Croatian Deputy Defence Minister, Višnja Tafra attended the Foreign Affairs Council  meeting in the defence ministers format and the joint defence and foreign minister meeting held in Bruxelles on 18 May 2015. The defence ministers' agenda included the discussion in the EDA Steering Committee on […]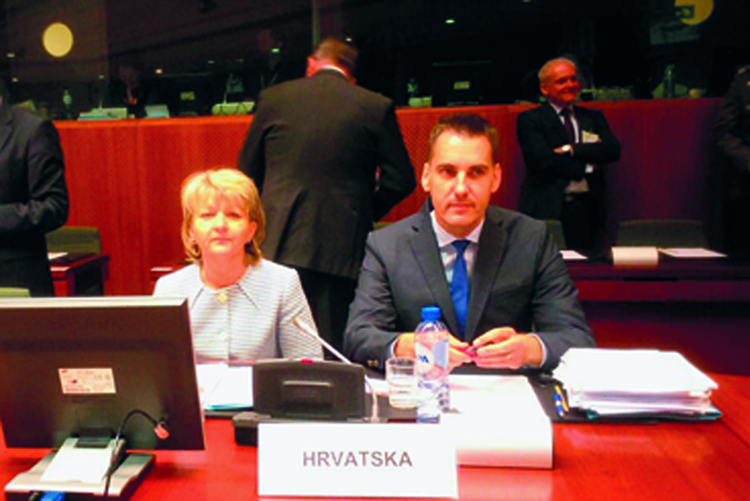 Croatian Deputy Defence Minister, Višnja Tafra attended the Foreign Affairs Council  meeting in the defence ministers format and the joint defence and foreign minister meeting held in Bruxelles on 18 May 2015.
The defence ministers' agenda included the discussion in the EDA Steering Committee on the progress in the Agency's key projects and future activities intended to boost the EU defence capabilities.
Representing the Republic of Croatia, Deputy Minister Tafra underlined the EDA's role in continuous survey of defence capabilities, in view of the changing security environment, which required close co-ordination with NATO for optimised management.
Deputy Minister Tafra praised EDA's efforts to identify the sources for defence purposes and recommended increased engagement of SME in the European defence market, as an initiative to reinforce the European defence industry base.   
Speaking on the operations within Common Security and Defence Policy, Deputy Minister Tafra warned of the crisis spots in the EU's close neighbourhood, revealing the continued instabilities reflecting on the contiguous countries, that should not remain obscured by the ongoing humanitarian crisis in the Mediterranean as they signal continuing instability reflecting on the contiguous countries of Southeast Europe. Mrs Tafra called on for continued EU engagement in Bosnia and Herzegovina through the Operation ALTHEA as framework of overall international efforts towards the stabilisation of the country.
At the meeting of the Foreign Affairs Council in the joint defence and foreign ministers meeting, the ministers reviewed the preparations for the forthcoming European Council session on Common Security and Defence Policy and exchanged views on the Action Plan of the European Maritime Security Strategy, implemented by the High Representative for Foreign and Security Policy. They also touched on the migration issue, which was  the subject matter of the extraordinary meeting of the EU Council of 23 April prompted by the humanitarian crisis in the Mediterranean.
Deputy Minister Tafra further pointed out the EU's vacillating strategic surrounding, which necessitated a thorough analysis and discussion on the future of the Common Security and Defence Policy.
Calling on for  enhanced commitment towards EU's security and defence, Mrs Tafra also stressed the need for sufficient level of expenditures for defence to boost capability development, and the strategic EU-NATO partnership as pillar of European security.