HS "IKARIA" visits Dubrovnik
The Hellenic Navy's landing ship "HS IKARIA" (the Jason-class) moored in the port of Gruž in Dubrovnik from 21-24 August 2015, as an bilateral military co-operation programme activity with the Croatian Navy. The Ship visited Dubrovnik within the summer training Mediterranean cruise; the ship's crew […]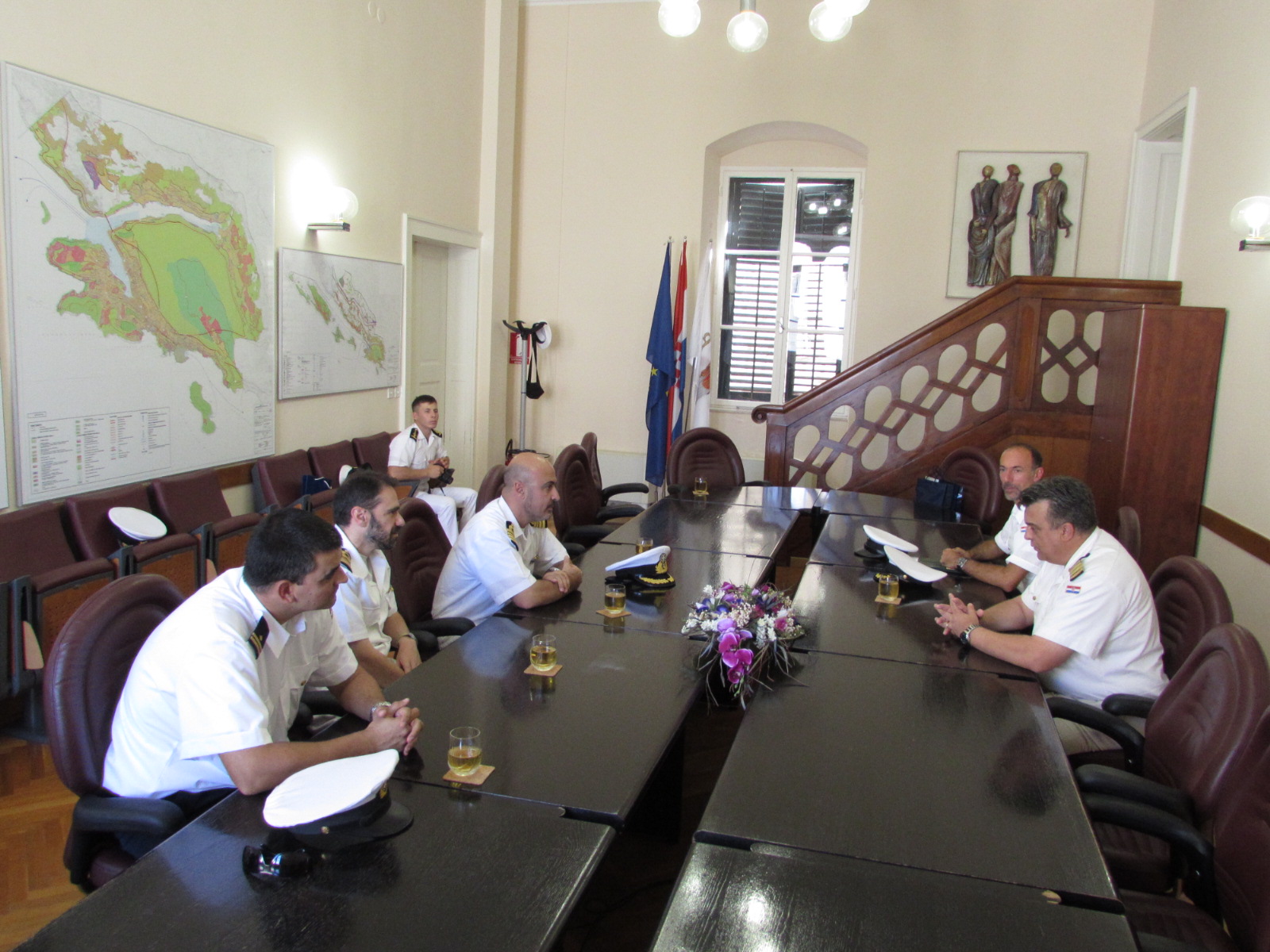 The Hellenic Navy's landing ship "HS IKARIA" (the Jason-class) moored in the port of Gruž in Dubrovnik from 21-24 August 2015, as an bilateral military co-operation programme activity with the Croatian Navy.
The Ship visited Dubrovnik within the summer training Mediterranean cruise; the ship's crew (12 officers and 95 midshipmen) is augmented with 7 officers and 95 cadets of the Hellenic Naval Academy .
 The Ship was named after an island in the Aegean Sea. The length is 115.9 m, the beam 15.3 m, the drought 3.4 m and displacement 4.470 t. It is propelled by two 9.200 HP engines and reaches maximum speed of 16 knots. The Ship is armed with a 76-mm gun , two 40-mm guns and two 20-mm guns.
TheJason class ships are in the service of the Hellenic Navy primarily as amphibious vessels and can accomodate 17 amphibian combat vehicles, 15 lorries, a helicopter and 300 passengers.