209 ANA Corps trains on CFF Simulator
The 209 ANA Corps personnel In the Resolute Support mission area has taken a 5-week "Train the trainers" course on the Call For Fire (CFF) simulator. The Course commenced in late June 2015 and is administered by two members of the Croatian Armed Forces serving […]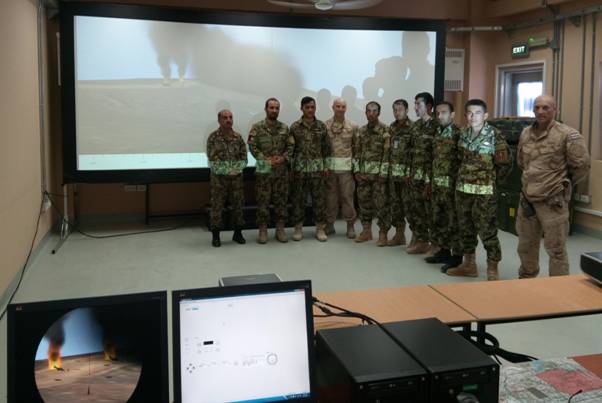 The 209 ANA Corps personnel In the Resolute Support mission area has taken a 5-week "Train the trainers" course on the Call For Fire (CFF) simulator.
The Course commenced in late June 2015 and is administered by two members of the Croatian Armed Forces serving as advisors in the ANA 209 Regional Corps Battle School, Ssgt Goran Kovač and Sgt Bernard Brečić.
SFC Kovač and SSGT Brečić placed the first CFF simulator, donated by the U.S. Army, for operational use in the ANA and designed a course to capacitate the future instructors of the Regional Battle School to conduct the training . 
The instructors are entrusted with designing  plans and  training with the members of the 209 Corps to assist them to further improve  Call for Fire and delivery of  fire to the Corps' units in combat operations.